We at
JE
Racing DynamiX sells, with Brad Penns oils excluded, only our own, JERD developed, products. Focus is performance and absolutetly best available quality that takes the beating from racing as well as being used on everyday cars! Our products are being used successfully on Porsche Club Racings team.
We have products ready for Audi, Volvo and Porsche but if you don't find what your looking for, we are happy to help develop new products!


Are you in need of a special solution, or a procut that isn't in our standard productlists? We tailormade products for you and your car!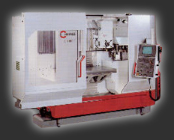 With years of experiance of calculations, development, and productiondevelopment are we a partner to count on when it comes to special, tailormade, solutions!

26th of Maj, 2009
JERD attraced attention from local press on our Volvo commitment.
(Scans and text in Swedish)


20e Maj, 2009


Swedens largest motorsport magazine covered our release of Volvo 850 / X70 Camberplates.
(Scans and text in Swedish)